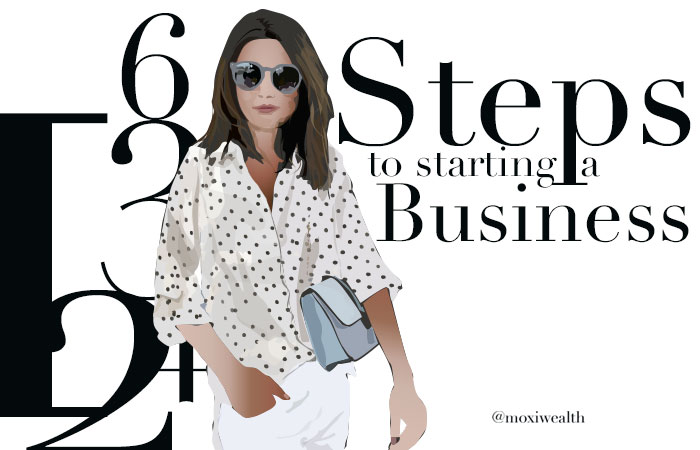 You have an awesome idea but what next? Take these steps to get yourself up and running..
1. Write your mission statement
In a few words, write down your ultimate goal. It will help you keep on track at times where you feel you are losing sight or need to make important business decisions and it will help your audience know who you are.
Here are some examples...
"To create a better everyday life for the many people" - IKEA
"To become the number 1 fashion destination for 20-somethings globally" – ASOS
"To accelerate the world's transition to sustainable energy" - TESLA
"To empower women to feel confident about making their money work harder whatever they choose to do with it" – MOXI Wealth
2. Market Research
What does your audience think of your idea? And, has anyone else had the same idea? Do your research by checking out what's available and who your competitors may be. Also, send a survey to a group of people you want to target to gain useful insight on the solution they desire and if they would use your service or product - Survey Monkey is good for that.
3. Network like crazy
People are happy to be asked for coffee to chat about new ideas. LinkedIn is a good place to contact people as well as reaching out to your existing wider network.
4. Build a website
Every business needs a website. There are loads of affordable services offering website templates, like WIX or Square Space, or you can pay a web developer to work on an open platform like Word Press.
5. How much will it cost?
Write down the set-up and ongoing costs for 2-years, aka make a budget. It's best to use a spreadsheet and calculate the costs over each quarter. It's good practive to add a buffer so you don't run out of cash. Now make a conservative calculation on how much revenue your business will make each quarter (this may not start straight away). Does your revenue cover your costs and leave you with profit?
6. Now for the admin...
You should register your business on Companies House - the UK's official register. You can do it yourself at a cost of £12 or use an accountant who will charge around £100 to £150. An accountant will also advise on company structure, set you up with HMRC for corporation taxes and PAYE and provide accounting software such as FreeAgent. Once your company is registered you will receive a 'Certificate of Incorporation' and you can use this to open a bank account.
Cater Allen offer business bank accounts with no fees and Natwest's business accounts come with access to the FreeAgent accounting software (which they now own!). Not ready for accounting software? You can start by entering all your transactions on an excel; note the date, description (e.g. website, food & drink, printing, ...) and amount. You will need to file your company accounts with Companies House each year and submit your Corporation Tax Return with HMRC. It may be easier to get help from an accountant on this - simple accounts should not cost more than £50 a month (£600 a year).